GP12 Early Production Containment
GP12 Early Production Containment
The GP12 Early Production Containment service is a quality action focused on the containment of nonconforming products, functioning as the last filter on the production lines, guaranteeing 100% detection of defective.
GP-12 services also known as Early Production Containment are part of the production approval process.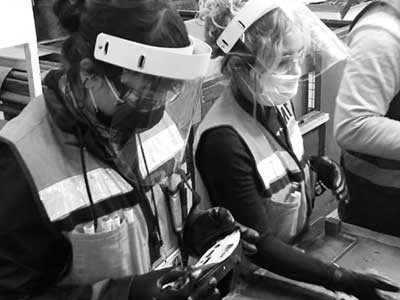 How does a GP12 Early Production Containment help my business?
This type of early containment is applicable to all preproduction and production components, it applies to all new and modified parts for projects startup. Once a GP12 service is established, there should be a containment plan, so that any quality problems are quickly identified at the supplier's facilities and not all the costumer's facilities.
What is the purpose of GP12 Early Containment?
GP12 Early Production Containment allows you:
What should be considered to quote the a GP12 Early Production Containment service?
The cost of the GP12 containment service varies significantly according to the requirements of each company: to quote this service you must provide the following information:
Increase your customer's confidence level by ensuring that all products shipped will meet their expectations.
Do you need this support? Let's get in touch!