Incoming Inspection Service
Incoming Inspection Service
Incoming inspection is one of the most effective quality control services, established to inspect all shipments of goods from suppliers to detect material failures prior to entering the warehouse and production line areas.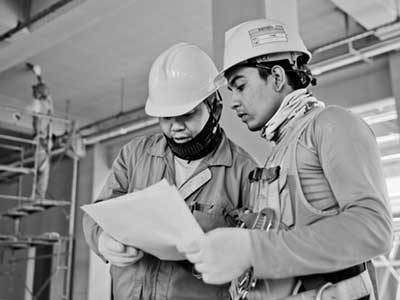 How does the Incoming Inspection service help my company?
The objective of the Incoming Inspection service is to validate the conformity of a batch of parts, materials or products based on their quality standard,ensuring that the parts entering the plant have the expected quality to start the manufacturing process.
Top 4 benefits of Incoming Inspection
The Incoming Inspection or Incoming Quality Control service allows you to verify the quality parameters of materials, parts or products coming from your suppliers, which is why Plant Managers, Quality Managers and Quality Assurance Managers in Mexico and USA, decide to hire the Incoming Inspection service from A&T Sorting Company, achieving a superior quality in their manufacturing.
Here are some of the benefits that our customers in the aerospace, automotive, auto parts, IoT, IT & High-Tech, Home Appliances and ATM industries have found in A&T Sorting Company's Incoming Inspection service:
How do I know if I need Incoming Inspection service?
>If you have suppliers in development or suppliers with low quality assurance that are sending a large amount of materials with defects to your plant and this in turn is translating into quality problems for your customer, it is necessary to look for an Incoming Inspection service.
How to choose the Incoming Inspection provider or company?
There are several people who can be involved in the selection of the Incoming Inspection provider.
Read the full post here
What to consider when quoting the Incoming Inspection service?
The cost of the Incoming Inspection service varies significantly depending on the requirements of each company. To quote this service you must have the following information:
Do you need this support? Let's get in touch!