Kitting Company in Mexico
Kitting Company in Mexico
The Kitting Service consists of grouping and assembling parts of products or complete products in a single package or kit. The purpose of this service is to reduce time in production processes, as well as costs and improve efficiency.
Through A&T's Kitting Service, your company will be able to reduce time and optimize order and processes. Employees receive the kits with the necessary components at each stage of the supply chain. This eliminates the need to search for parts, making the operation cleaner and faster.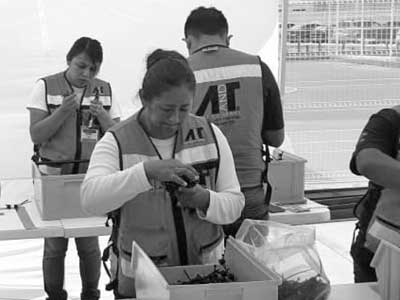 How does a Kitting Company help my company?
Thanks to Kitting, employees improve the speed of picking and packing individual orders, making it possible to get a large number of kits at once and meet the demand for parts quickly.
This translates into an efficient experience that reduces costs for both the customer and the manufacturing manufacturer. Kitting is ideal especially when you want to assemble packages with identical or similar items.
If you require support in the Kitting process, come to A&T Sorting Company, we have staff that will help you find the solution you need, so you do not neglect the main activities of your business.
What are the benefits of the kitting service for my company?
Some of the benefits of kitting are:
Some companies looking for this support are:
Do you need this support? Let's get in touch!